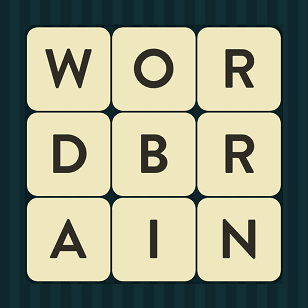 Test Your Game Skills With Amazing Wordbrain Game
What an amazing and fantastic game that you can try out your skills! Wordbrain game is indeed a unique game that will not only give you a great experience but also a great sense of enjoyment. You will discover how simple it is to play at initial stages but as you advance, you will be required to upgrade your skills in order to advance to the next level.
This game was recently updated in March 2016 and has now incorporated upgraded features that make its performance great and worth playing. Designed by MAG Interactive AB, you will come to understand that this game is ranked the best Word Games in about 58 countries worldwide. This clearly proves how greatly it has been designed to meet user's demand.
Compatibility
What device will you require in order to play this game? Apparently, Wordbrain works efficiently on iPhone, iPod Touch, iPad and in Android devices. For iPhone devices, you will actually be required to have installed iOS 6.0 or any latest version of operating system in order to for the game to efficiently operate.
How the Wordbrain Game operates
At first, this game appears quite simple to understand and play but as you advance to different levels; it becomes more challenging for you. The game prompts you to discover the words that are hidden by sliding your fingers over the puzzle. In order to unravel the puzzle and clear the entire grid, you are supposed to ensure that you have find out the hidden way as required and in their correct form.
Features
You will notice that this Wordbrain game possesses unique features that make it exceptional and worth playing. Here are some of them:
Numerous levels
If there is a game that is bound to give you a continuous thrilling experience as you move across the level, then this one is the absolute choice! Interestingly, this game will offer you up to 580 levels on each different language (it is available in 15 languages) that it can be downloaded. This implies that whether you are a professional game player or a novice player, you will be exposed to a great challenge that you will find worth facing it.
A chance to restart
Sometimes you might find it quite challenging solving the puzzle in the right way, right? You need not to worry. Wordbrain allows you to start all over again a level that appears insolvable due to improper arrangement of letters. This unique opportunity can help you to think critically on how to perfectly make each swipe. In no time you will have graduated to the next level!
Solvable levels
Interesting, the Wordbrain has been designed in a way that all the levels can be completed and solved perfectly well. Some few game enthusiasts have achieved that. You too can put your brain skills and experience into the game and get to the ultimate level!
Great experience
One thing that you will absolute love in this game is its intriguing feature. It starts out quite simple. Before you realize, you will be yearning to play more of it each time. It not only captivates your mind into breaking the levels but also challenges you to get to higher levels.
Conclusion
In summary, this Wordbrain game has proven to possess amazing specifications that makes it exceptional in its own way. Its great performance, design, high quality graphic effects and beautiful themes shows its prowess. With a top rating of 4+ stars, it has indeed met and exceeded user's expectation. You can download this game for free from iTunes or in your android devices and get ready to experience unstoppable thrilling moment!